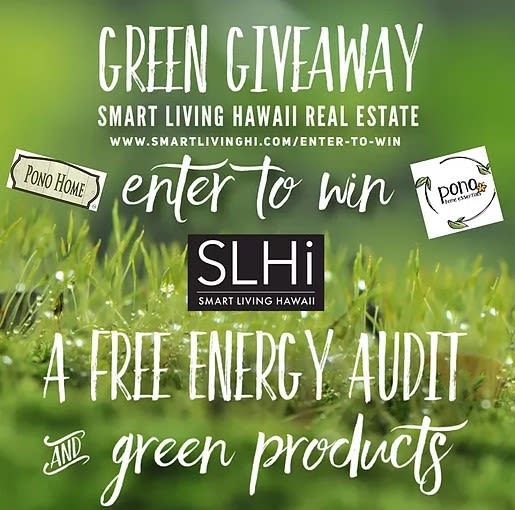 After you set up an appointment, a Pono Home auditor will come to your home and do a 100+ point check on all your appliances, electronics, lighting, building envelope, leaks, and much more! Once they complete their audit, you will know where you can save and how to make your home healthier for you and your family!
Monthly Green giveaway! We decided to purchase a Pono Home Audit Gift Certificate and some green products and give it away to one lucky winner each month. Any Oahu homeowner can enter to win on our website at: smartlivinghi.com/enter-to-win once a month. The random drawing will take place at the end of each month and the winner will be announced at the beginning of the next month.
Pono Home Audit Pono Home Podcast Pono Home Services
Check Out Our Podcast!
SHARE THIS STORY